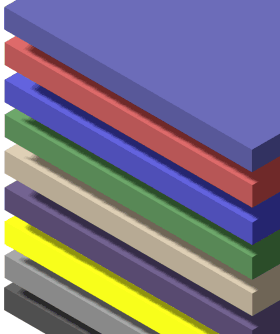 Expanded PVC Plastic Sheet

Expanded PVC sheet is lightweight yet strong, and very easy to cut and drill. The plastic sands like wood, and can be fastened using nuts and machine screws, or can be glued using ordinary PVC solvent cement, super glue, or epoxy.

Comes in two thicknesses:
Use the 3mm (about 1/8") thickness for small bases (5" and under), small brackets, and various robot parts that do not require high strength. Fairly flexible, yet not easily broken. Colors: Available in marine blue, black, and yellow ONLY!
Use the 6mm (about 1/4") thickness for heavier-duty bases and components.
The 6mm sheets are available in the following rainbow of colors: marine blue, green, yellow, red, purple, and black; the 3mm sheets are available in marine blue, black, and yellow only. (Colors shown are approximate.)
Size of the panel is approximately 12x12" -- may be slightly larger or smaller.
Select the color and thickness in the option lists below.

SKU Number:PVC-1212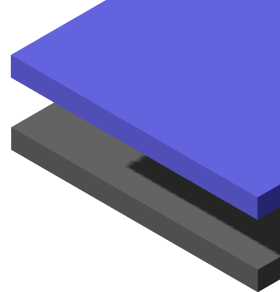 Acrylic Plastic Sheet

These acrylic plastic sheets provide extra holding power over expanded PVC, but are a little harder to cut and drill, and it can generate more static electricity. Acrylic plastic can be joined using machine screws, or can be glued using a solvent cement formulated for acrylic plastics, as well as super glue and epoxy. We don't sell the specialty solvent cement because it's flammable and hazardous to ship; instead, buy it most any home improvement store.

Available non-transparent black only. The material is provided with peel-off protected paper on both sides. You can use the paper as a cutting and drill guide. When drilling, be sure to place a piece of wood (plywood works best) under the plastic to reduce splintering.

Size of the panel is approximately 12x12", and is 1/8" thick.

SKU Number:POLY125-1212